The Centro Clinico de Almancil is a clinic with more than 25 years of existence. Being the only one to ensure the care and well-being of users of Almancil.
In 2019, Centro Clinico de Almancil and Hospital de Loulé created a partnership in order to improve the care provided to population.
Currently, the clinical staff of the Clinical Center is made up of highly prestigious professionals, under the Clinical Direction of Dr. Correia Agostinho. Patients have at their disposal daily consultations and a Clinical Analysis service.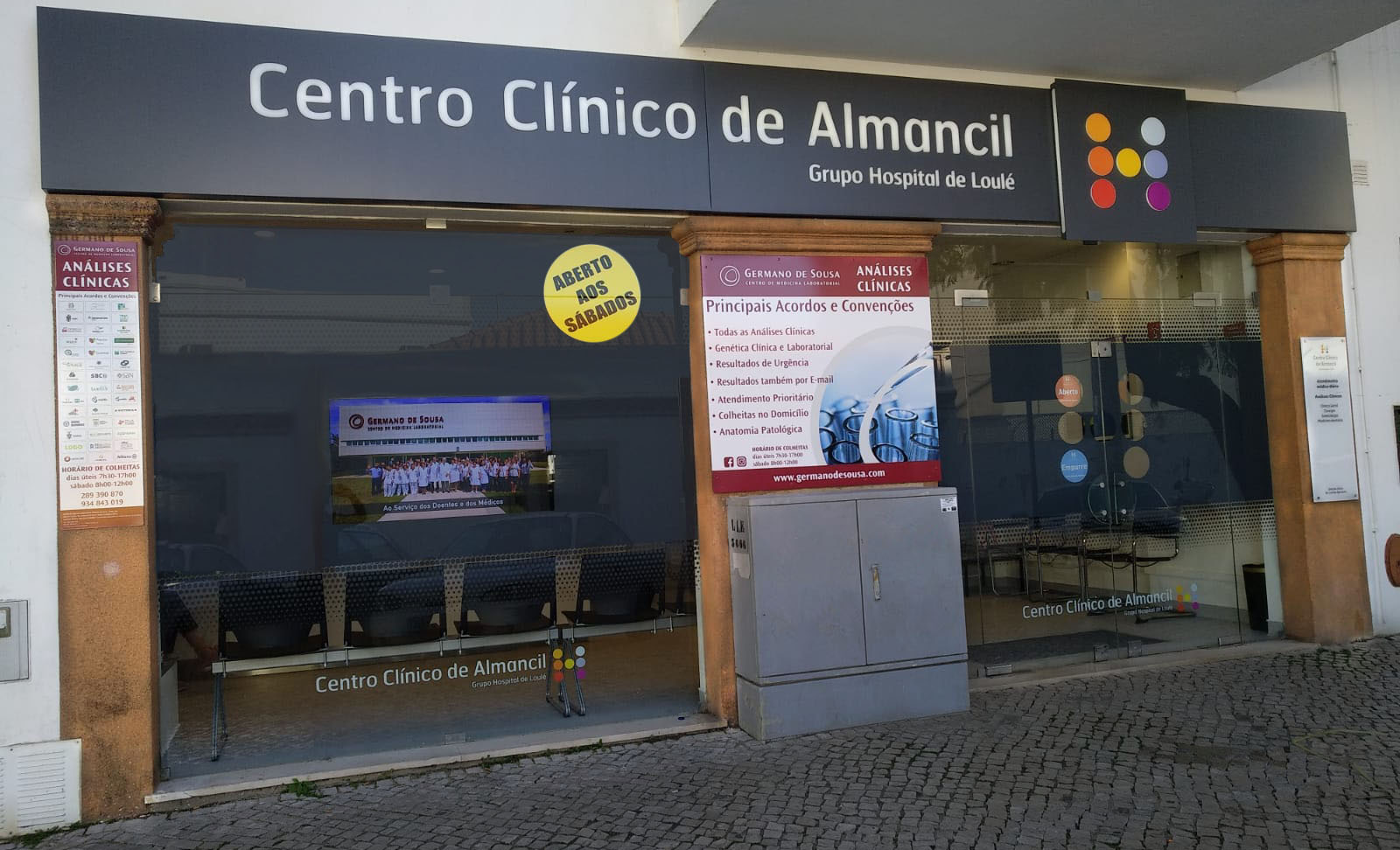 Leave us a feedback
faleconnosco@clinicadealmacil.com