Jan. 23, 2023
Learn to identify suspicious moles on the skin with the ABCDE rule
Stay alert and identify if they have these characteristics: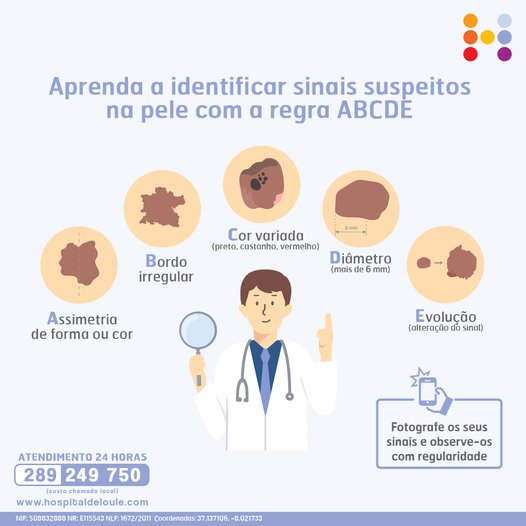 A – Shape or color asymmetry, B – Irregular border, C – Varied color (black, brown, red), D – Diameter (more than 6 millimeters), E – Evolution (alteration of a mole). To facilitate surveillance, photograph your moles and observe them regularly.
Consult our specialists in Dermatology.