Aug. 12, 2016
Ozonetherapy - Dr. Miguel Cordeiro
THE DEGENERATIVE PATHOLOGIES OF THE COLUMN AND, ESPECIALLY, THE DISCERNAL HERNIA CAN BE NON SURGICAL SURRENDER, THROUGH RADIOFREQUENCY, NUCLEOTOMY, DECOMPRESSION BY PLASMA, OTHERWISE, OF WHICH OZONE THERAPY, WHICH HAS DEMONSTRATED A SUCCESS RATE THAT CONCLUDES 70% TO 80% WITH ONLY ONE INTERVENTION.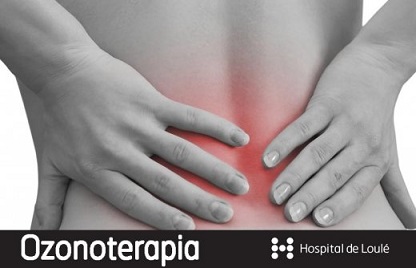 De que modo pode actuar o ozono?
O Dr. Miguel Cordeiro, novo neurorradiologista no Hospital de Loulé, refere, sobretudo, quatro formas de acção:
1 - O ozono vai reagir com o núcleo polposo do disco, produzindo uma série de reacções histológicas que reduzem o ataque do nosso sistema imunitário na zona a tratar.
2 - Cria um efeito anti-inflamatório directo, com menos efeitos secundários que os corticóides.
3 - Com a injecção do ozono no disco intervertebral ocorre uma diminuição da pressão do próprio disco que reduz a compressão dos nervos.
4 - Por fim existe uma melhoria da vascularização em redor.
ÁREA DE INTERVENÇÃO DA NEURORRADIOLOGIA
-Intervenção minimamente invasiva na coluna;
-Neurorradiologia de intervenção;
-Tratamento de hérnias discais;
-Ozonoterapia;
-Aspiração do disco herniado guiada por imagem;
-Plasma light;
-Cifoplastia e vertebroplastia para fraturas vertebrais;
-Radiofrequência;
-Tratamento de artroses;
-Tratamento de quistos de Tarlov;
-Tratamento de nevralgia do trigémio.